An internal migration was done on TVPlayer. Accounts that existed before September 2019, and has never subscribed to TVPlayer till date, could not be migrated, and, would be unable to log in.
However, you can now view the free channels, without subscribing or creating a new account. We are sorry for any inconvenience.
The arrow in the image below indicates where the live channels is on your screen.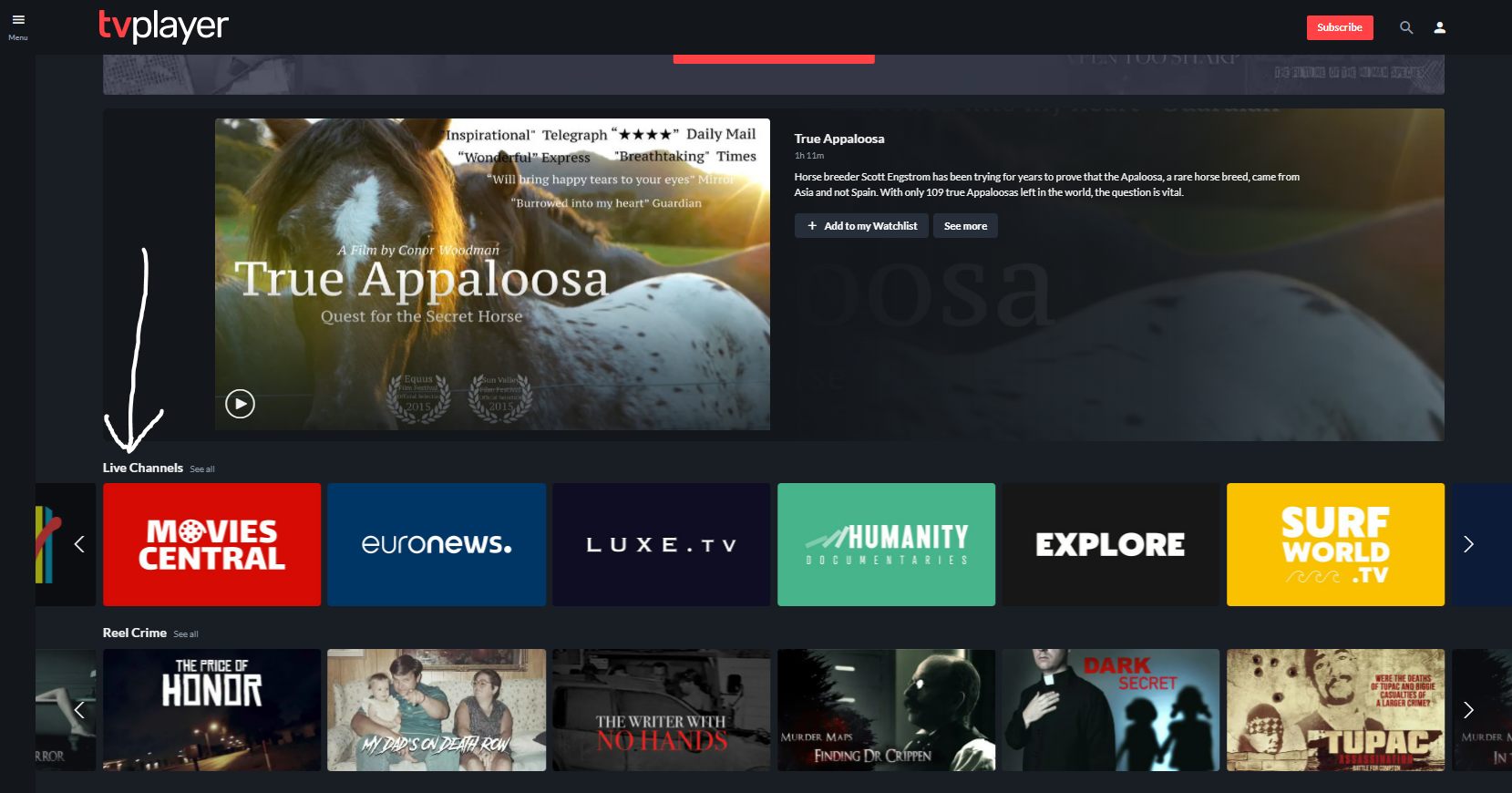 For any support please send an email at here