How do I find out what e-mail address I'm logged in with? [Amazon Firestick]
If you need to double-check which e-mail address that you're logged in with then scroll down to the More option from the Home Screen of the TVPLayer app.
Then press Logout.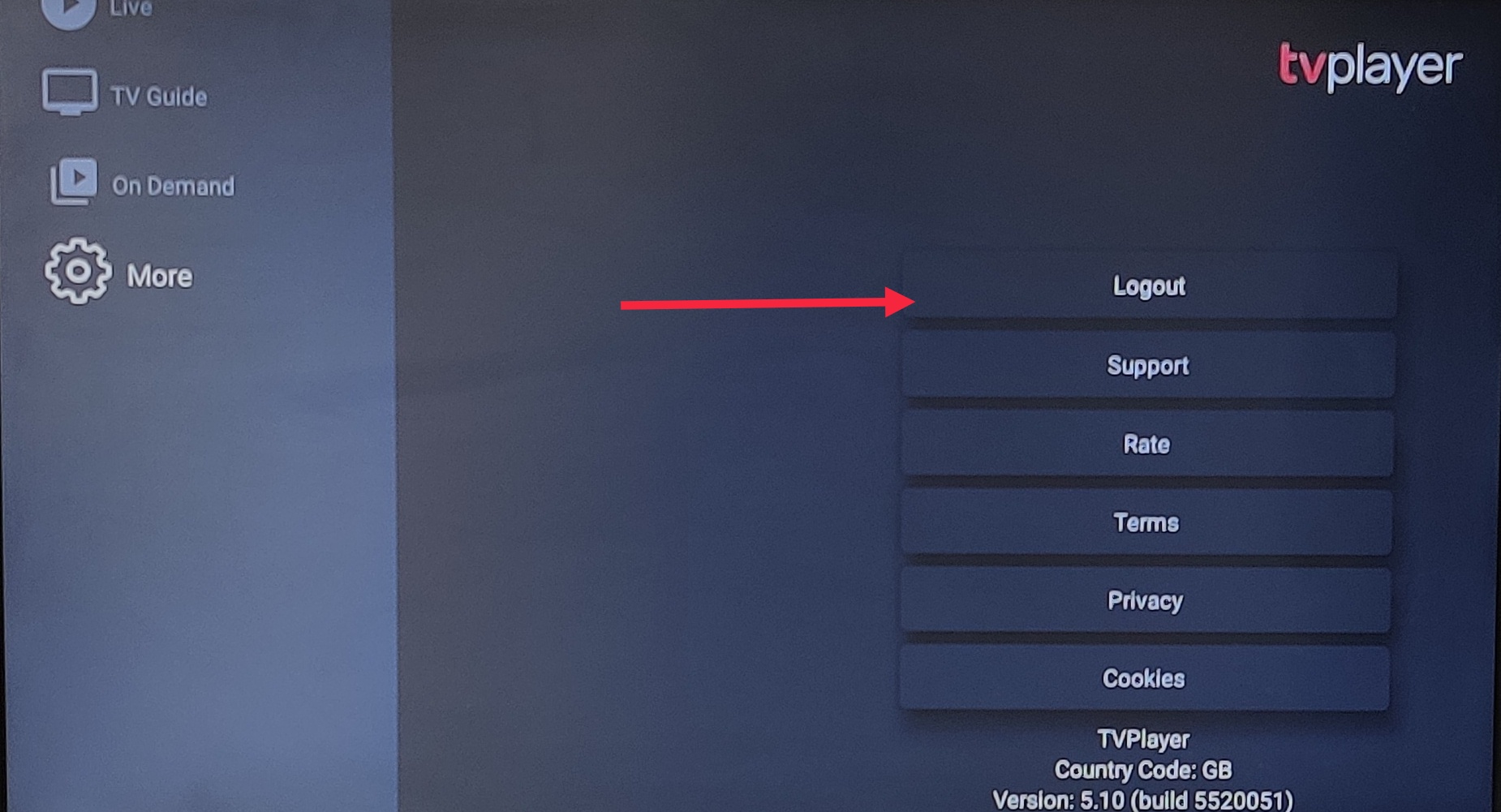 The email address will be displayed on the left hand of the screen.
Remember to press cancel or back if you don't wish to log out.