Not all channels available on Amazon TV's On Now feature
Amazon TV has an On Now feature on its Home screen that opens up an EPG and allows users with certain streaming apps to select and watch channels.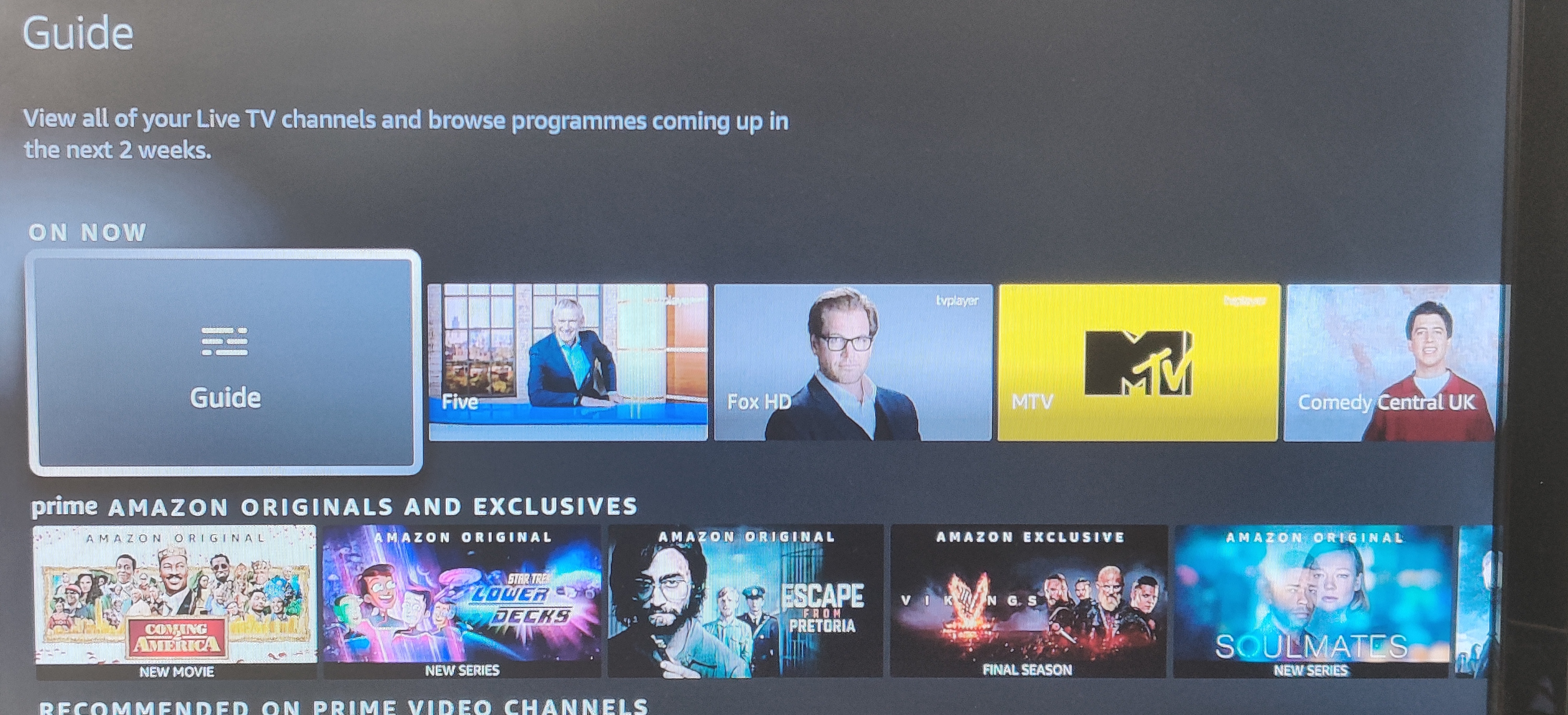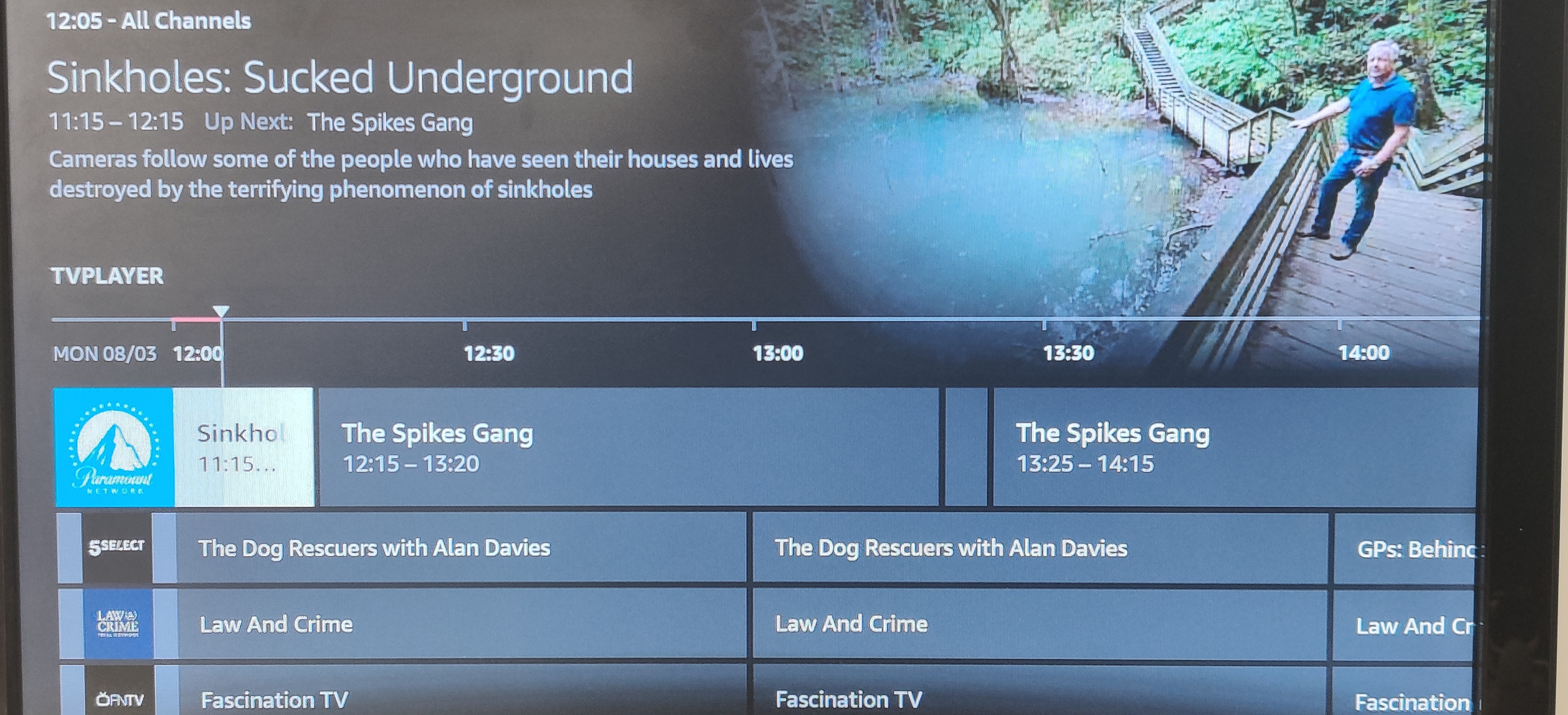 Please note that is not a TVPlayer feature and not all of these channels originate from the TVPlayer app.
Some channels are not included in this service.
For more information on this app please get in touch with Amazon.