I can't watch some channels on my browser (not supported)
To meet the terms of the agreement with our channels we use DRM software on our service.
This means that you may have problems using TVPlayer with a browser on some mobile devices. Below is a breakdown on which browsers and devices are fully supported.
Windows Desktop/Laptop: Chrome & Edge
Android: Chrome
If you are using a mobile device but not sure which browser you use, don't worry. You will be prompted to install the TVPlayer app or switch browser on your mobile device if you're using an unsupported browser.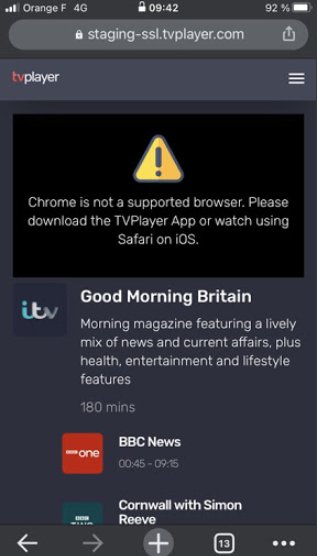 TVPlayer recommends that you use the app for mobile devices rather than the browser. You can install the app via the link below.
Android